There are many ways to visit and volunteer at Spring Valley Student Farm! Most people visit the farm first at our classic Farm Friday volunteer hours (see below). If you'd like to schedule a tour or another volunteer time, please reach out to Jessica.larkin-wells@uconn.edu. We would love to show you around!
Farm Friday – (during the spring and fall semesters)
We host Farm Friday every Friday from 4-6pm during the growing season in both Fall and Spring. This is our signature weekly volunteer opportunity.
Fall Farm Fridays begin the 1st Friday of fall semester classes and continue through the last Friday of October.
Spring Farm Fridays begin the 1st Friday after spring break in March and continue until the last day of spring semester classes in May.
Have fun meeting students from all across campus while engaging in a variety of farming activities including planting seeds, weeding, and harvesting fresh healthy food for our UConn community. This is a great way to earn community service hours! No previous experience is necessary. Remember to dress for outdoor conditions including warm water-repellant footwear.
Transportation: You can find us at 104 Spring Manor Road, Mansfield, CT, 06268 just off Route 32. We offer free transportation through the Community Service Days—please sign up for the Farm Friday you plan to attend here: https://uconntact.uconn.edu/organization/cocsd.
Questions? Please contact Jessica.larkin-wells@uconn.edu or call 203-215-9345. You can also follow us on Instagram @springvalleystudentfarm!
We look forward to seeing you at the farm!
Group Tours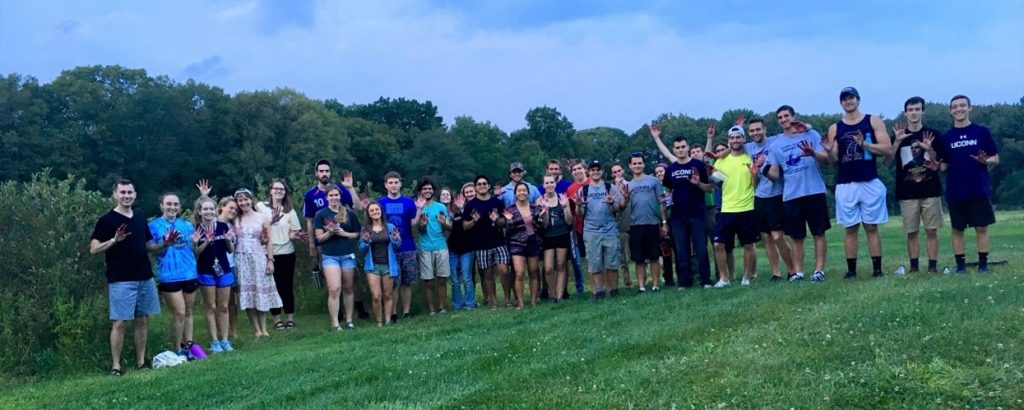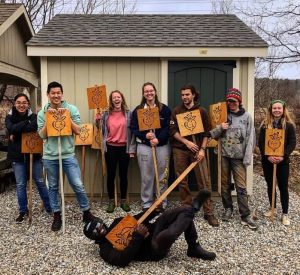 Spring Valley Student Farm welcomes UConn classes,
student or community clubs, K-12 school groups,
summer camps,and other community members to
join us for fun and educational workshops, tours,
and volunteering. We welcome groups of all ages
from 10 to 50 participants. (For smaller groups
during the semester, we suggest you visit during our
regular weekly volunteer hours-- please see above.)