Open only for online orders

with curbside pick-up.

Hours:
Wednesday - Sunday
Online orders only, accepted until 5:30pm
Curbside pick-up
12 - 6:30pm
ORDER ONLINE

Location:
17 Manter Road
Storrs, CT 06269
Dairy Bar History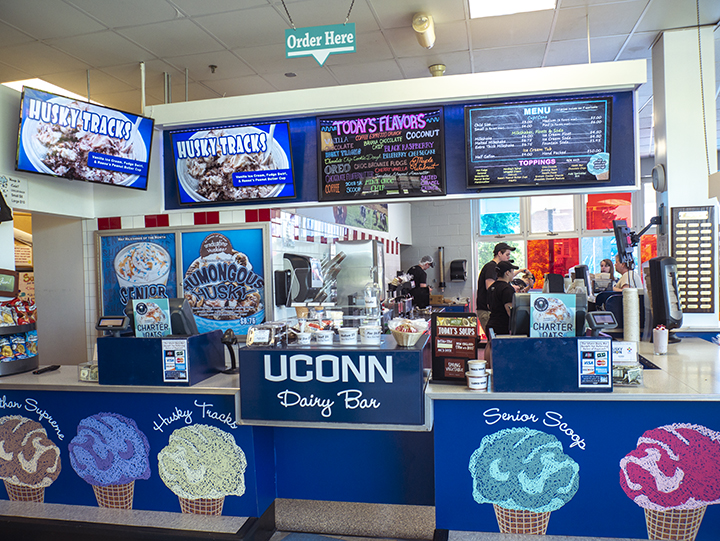 The UConn Dairy Bar opened in 1953 to sell dairy products that were made by the Creamery. The Creamery was established in the early 1900s and bottled milk all the way up until 1991.
Today, the Creamery makes ice cream according to its original recipe and sells this ice cream through the Dairy Bar retail establishment, along with a variety of cheeses.
50th Anniversary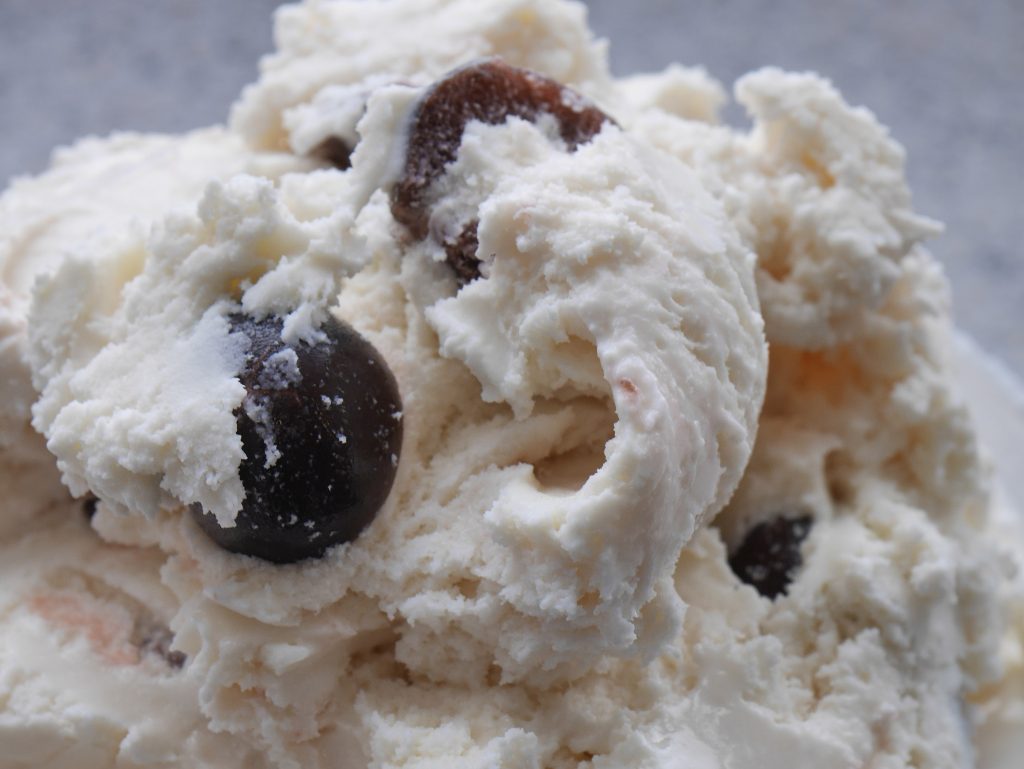 The Department of Nutritional Sciences invites you to celebrate our 50th "Jubilee" Anniversary with us in the most delicious way!
Our limited-edition ice cream, Almond Cherry Jubilee, is a sweet almond ice cream studded with decadent burgundy cherries and a rich chocolate fudge swirl.
Order a cup or half-gallon to enjoy at home. Available while it lasts!
Hours of Operation
Wednesday - Sunday
Curbside pick-up 12 - 6:30pm

Place online orders between 8am - 5:30pm for same-day pick up.
Closed Monday & Tuesdays.
Tentative closure from 12/24/20-1/16/21
Questions: dairybar@uconn.edu