***Due to COVID-19 we are currently not operating the truck.***
The Dairy Bar Truck is not available for reservation requests for the following dates:
November 1st - April 1st
May 23rd - 25th
July 3rd - 5th
August 17th - 21st
Although the actual dates may change slightly, the truck will not be available on or around the dates above on an annual basis.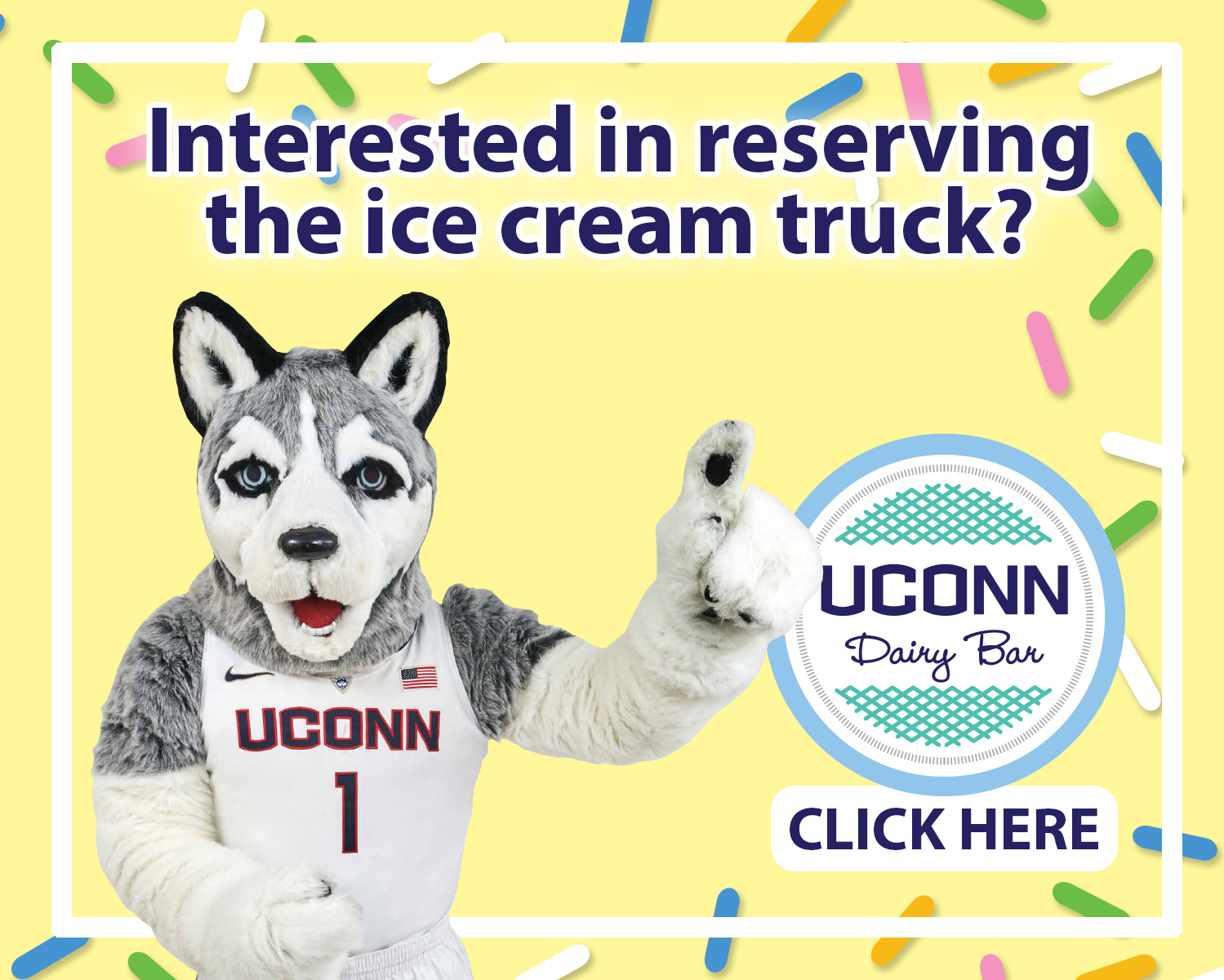 Social Media


Follow us on Twitter and Facebook to find out where we are!
www.facebook.com/uconndairybartruck
www.twitter.com/ucdairybartruck