Who can access the pantry?
The pantry will be accessible to anyone with a UConn ID (including staff and grad students). 
How do I get to the food pantry?
The food pantry is easily accessible from Discovery Drive and the UConn bus line.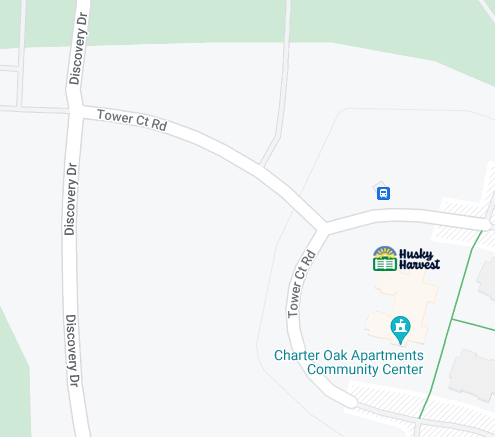 What kind of food is available and where does it come from?
Options will vary based on what is available from FoodShare CT. FoodShare CT relies on donations.
Will toiletries be available?
Yes, options will vary each week based on what the pantry receives.
Is the Storrs pantry accepting monetary donations?
Yes! A Storrs campus food insecurity fund has been set up through the UConn Foundation for this purpose. Donate here.
Can I volunteer my time to work at the pantry?
What if I can't make it to pantry during the hours it will be open?
The Storrs Congregational church on campus also has a food pantry. Please check their calendar for dates and times that the pantry is open.
Do I need to bring my own bag?
You are encouraged to bring your own bags, but bags will be available.
I have more questions about the Storrs pantry. Who can I contact?