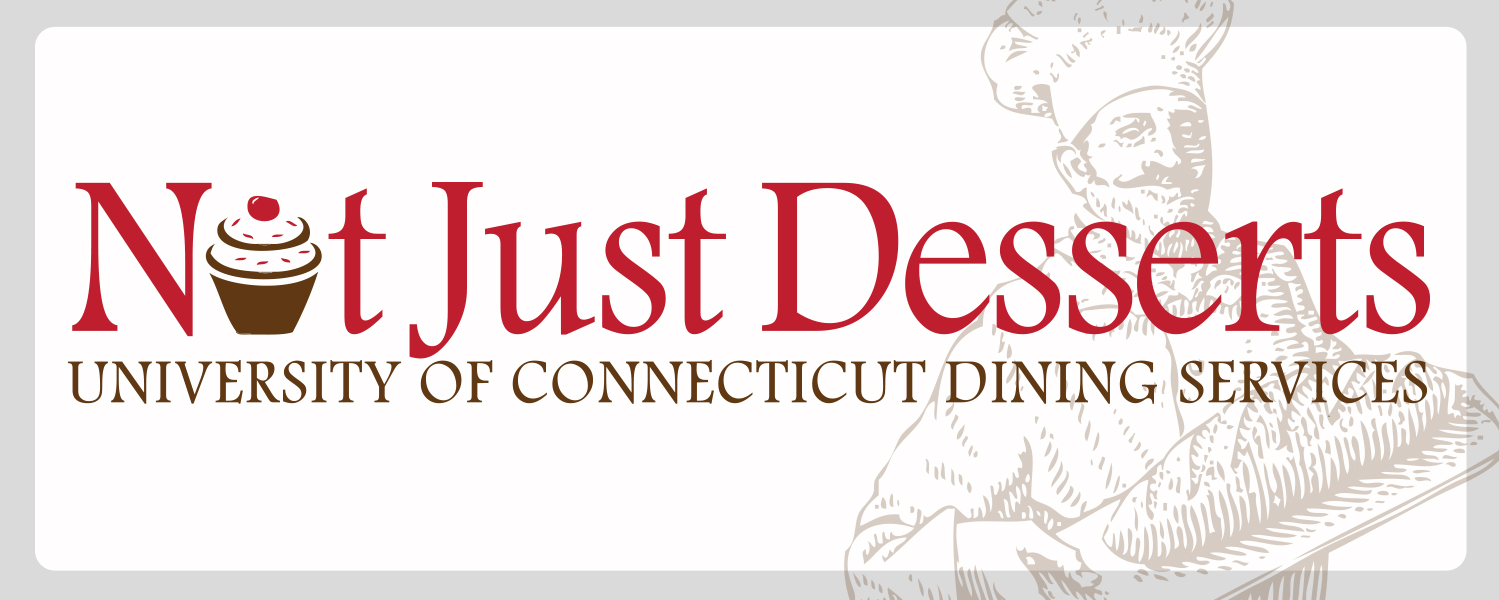 Dining Services operates an in-house bakery, "Not Just Desserts," that supplies freshly baked breads, pastries and desserts to all areas of our operation. We also operate a gluten free bakery on campus which supplies baked goods to our dining operations. Gluten-free items are available for purchase by the UConn community.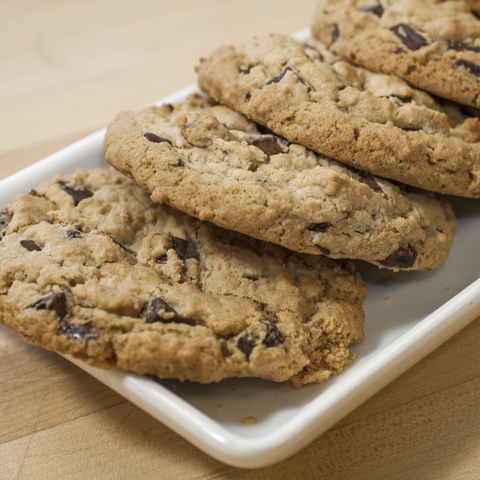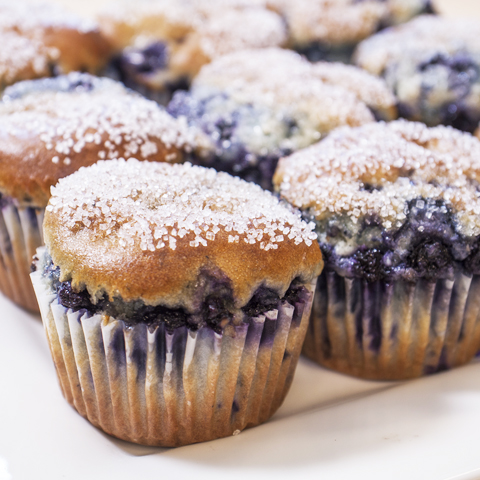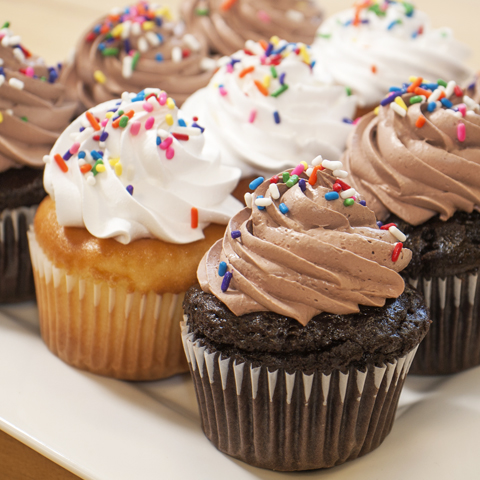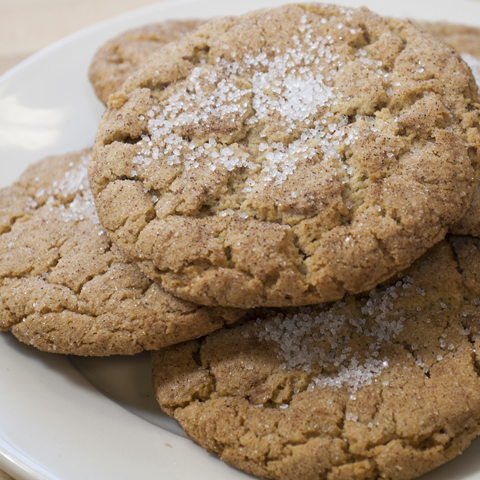 Gluten Free Bakery Open!
Read Article in UConn Today
Dining Services at the University of Connecticut opened the kitchen of the first ever gluten-free bakery on a college/university campus this month with the goal of eventually supplying all residential dining units, cafes, catering and grab and go's with gluten-free baked products by the end of the semester.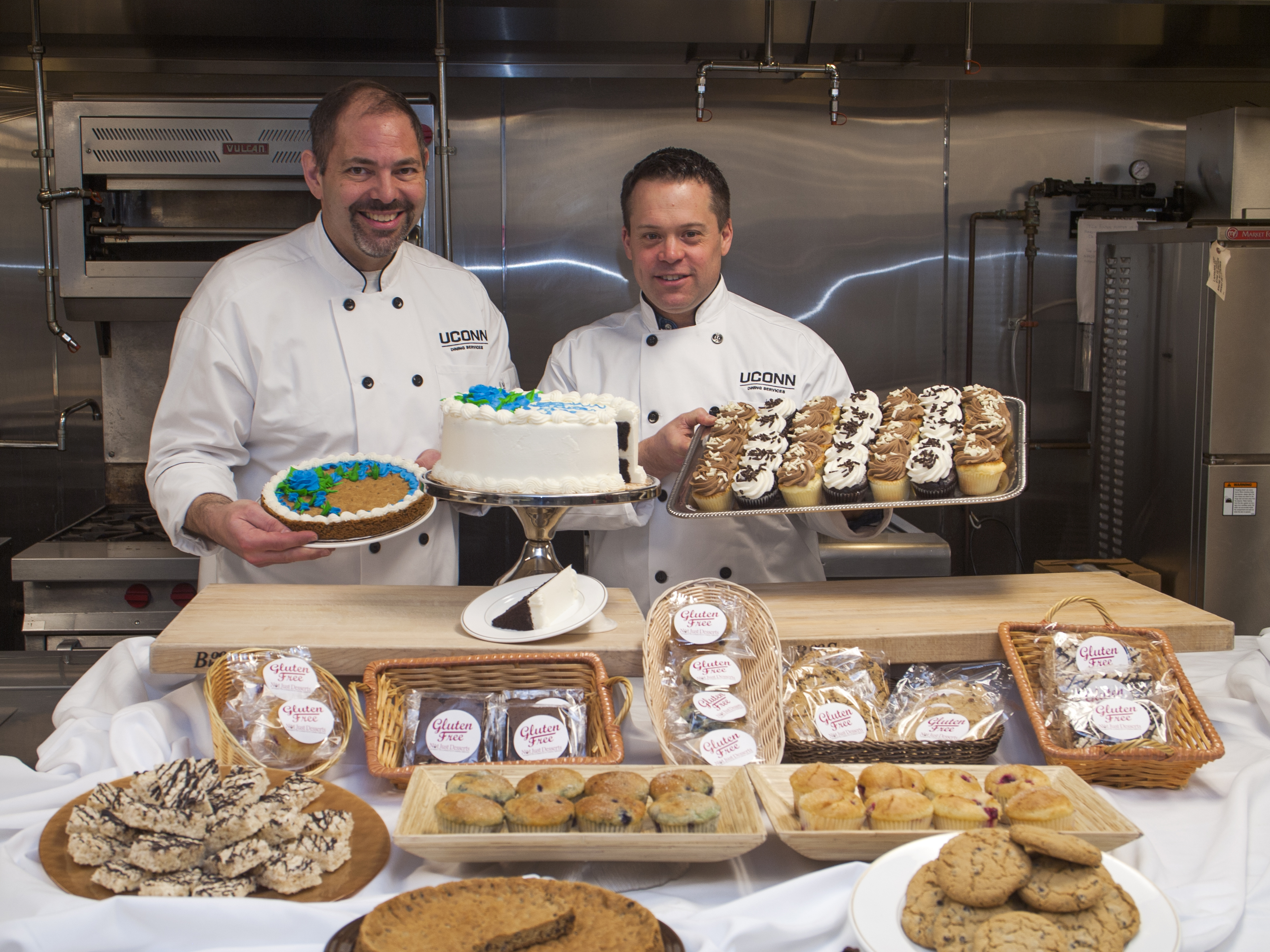 "It's pretty cool that we will be the first college to have anything like this," said Bakery Manager Eric Merkle. "The staff is excited to have a whole separate kitchen, something that no other college has done."
The gluten-free bakery - located in Trumball House in the Towers residence hall area in the former test kitchen – will produce muffins, rice crispy treats, brownies, cookies, cakes and pies, replacing all the purchased items currently available at the gluten-free galleys in every UConn dining hall and at cafes.
"We are going to start off with our versions of the stuff we are doing now," Culinary Manager Rob Landolphi said. "We will put the stuff in the gluten-free galley fridges and see how it goes from there."
The biggest difference in gluten-free baking is the flour. Without wheat flours, bakers must use a blend of rice flours, potato starch and other grain meals.
"It is very different to cook without gluten," Landolphi said. "Gluten is everything – it holds it together, it gives us that elasticity, it gives that bite. Without it we must use zanthum gum or guargum to give the products structure."
The new kitchen will be operated by a newly hired pastry chef who is herself gluten-free and is therefore well accustomed to the challenges of gluten-free baking and is educated in the field.
"Gluten free baking is a whole other realm," Landolphi said. "Really what it comes down to is that you know how to properly blend the flours."
The new UConn products have no preservatives and no after taste, as is often the case for commercial gluten-free desserts.
"If you eat gluten and you can't tell the difference than we know we've scored," Landolphi said.
Most other colleges and universities are just starting to develop gluten-free options in their main dining halls, let alone their bakeries, but UConn is lucky, according to Landolphi, and has a skilled and open minded staff that likes to stay ahead of the curve.
"We don't know where this is gonna go," Merkle said. "We would like to offer birthday cakes and cookie cakes, but we will give this a shot and see where it takes us."
Want to order a birthday cake for your roommate?
A 10" chocolate cookie for a friend?
A fruit basket for your co-worker?

Simply call (860) 486-3128 to place your order.

(Orders should be placed at least one week in advance.)
Bakery Requests
Not Just Desserts Bakery offers the option to purchase custom birthday cakes and ten-inch chocolate chip cookies. They can be decorated with a message of your choice and delivered to one of the residential dining unit for pick-up.
You may pay for your order with cash, check or Husky Bucks. All orders may be picked up at the Union Central Exchange C-Store in the Student Union. 
Please place all orders at least one week in advance! Contact: 860-486-3128
The following selections are available to order:
| | | | | | |
| --- | --- | --- | --- | --- | --- |
| BASIC CAKES | | | CARROT CAKES | GLUTEN FREE CAKES | |
| 10" 1 Layer Round Cake | 6-10 servings | $15.00 | $17.00 | $22.00 | |
| 10" 2 Layer Round Cake | 10-16 servings | $25.00 | $30.00 | $32.00 | |
| 1/2 Sheet Cake, 1 layer | 20-30 servings | $30.00 | $32.00 | $38.00 | |
| 1/2 Sheet Cake, 2 layers | 30-45 servings | $40.00 | $46.00 | $48.00 | |
| Full Sheet Cake, 1 layer | 50-70 servings | $50.00 | $55.00 | $60.00 | |
| Full Sheet Cake, 2 layers | 70-100 servings | $70.00 | $92.00 | $85.00 | |
| Macaroons | by the dozen | $6.00 | | | |
| 10" Gourmet Chocolate Chip Cookie | | $16.00 | - | $20.00 | |
| Sweet Art Logos (custom art per sheet) | | $10.00 | | | |
All cakes are available in yellow, chocolate, marble or red velvet with vanilla, buttercream or chocolate whipped topping.   (Upon request, basic cakes may be ordered with your choice of one of the following fruit fillings: cherry, strawberry, pineapple, raspberry, lemon or Bavarian cream.)
Carrot cakes come with white cream cheese icing. All cakes and cookies are custom-decorated to your specifications.
| | |
| --- | --- |
| ADDITIONAL GLUTEN FREE BAKED GOODS AVAILABLE | |
| GF Brownies (1 dozen) | $20.00 |
| GF Chocolate Chip Cookies (1 dozen) | $20.00 |
| GF Blueberry Muffins (1 dozen) | $18.00 |
| GF Snickerdoodles (1 dozen) | $20.00 |
| GF Cupcakes (1 dozen, vanilla or chocolate) | $20.00 |
| | |
ATTENTION: NUT ALLERGY WARNING
Products made at the UConn Bakery are made in an environment where nuts are used and handled. For that reason we cannot guarantee any products made at the UConn Bakery are nut free. Even if nuts are not on the list of ingredients there still may be a trace of nuts or nut oils in the product. If anyone is allergic to any type of nuts it would be advised to not eat any of the products from the UConn Bakery. This includes the Not Just Desserts line.