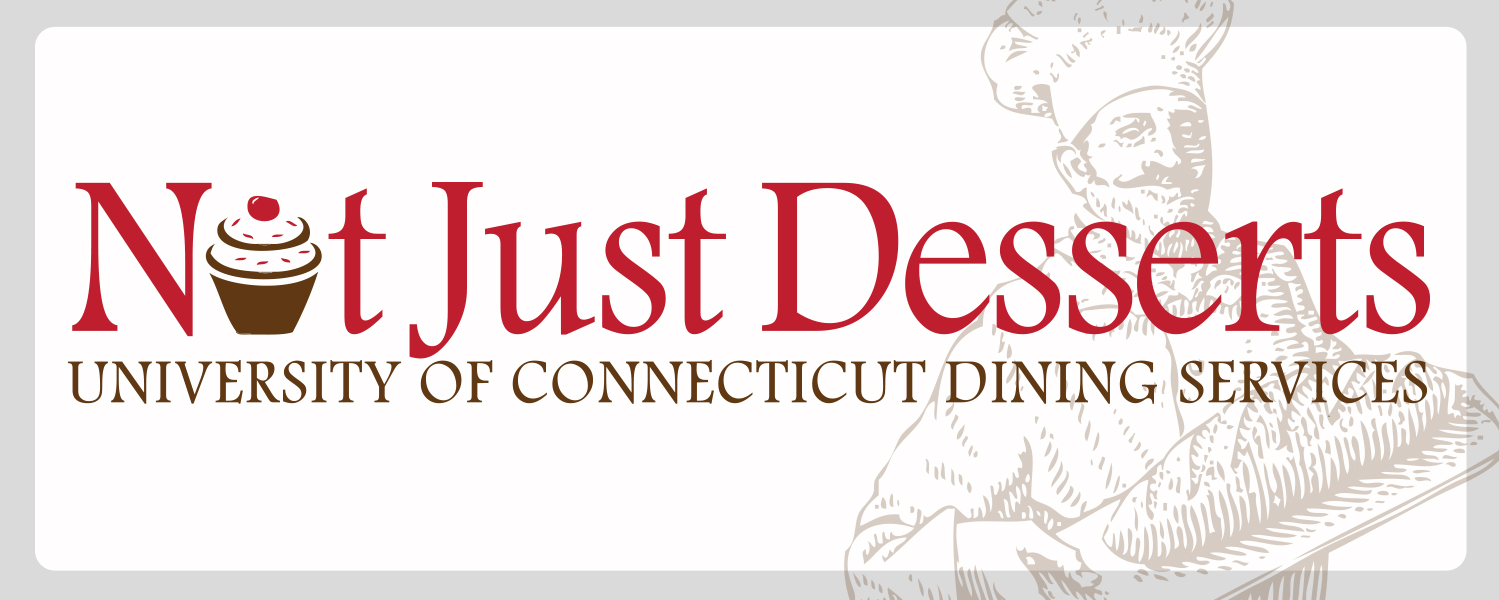 Dining Services operates an in-house bakery, "Not Just Desserts," that supplies freshly baked breads, pastries and desserts to all areas of our operation. We also operate a gluten-free bakery on campus which supplies baked goods to our dining operations. Gluten-free items are available for purchase by the UConn community. Follow us on Facebook! https://www.facebook.com/UConnBakery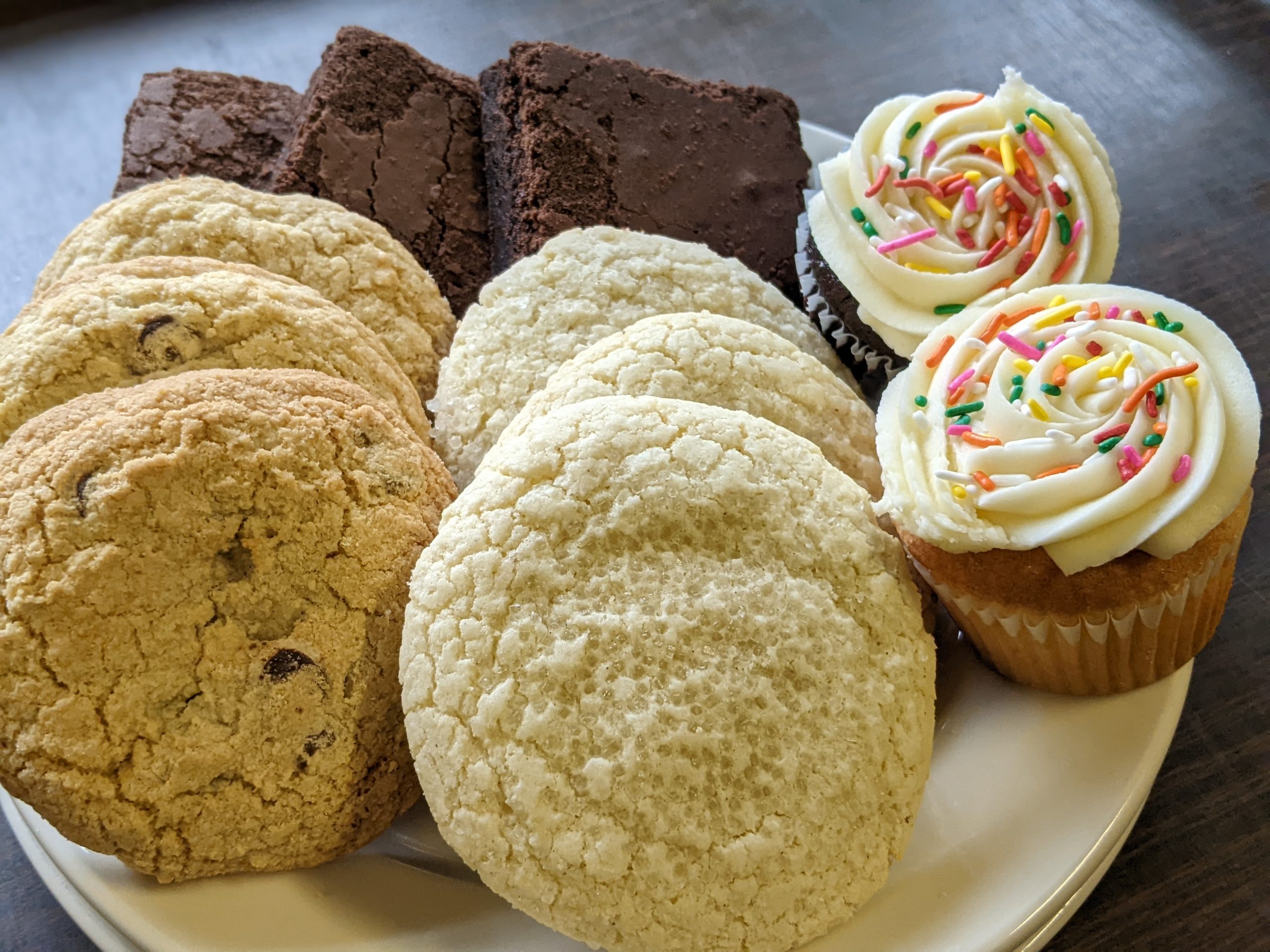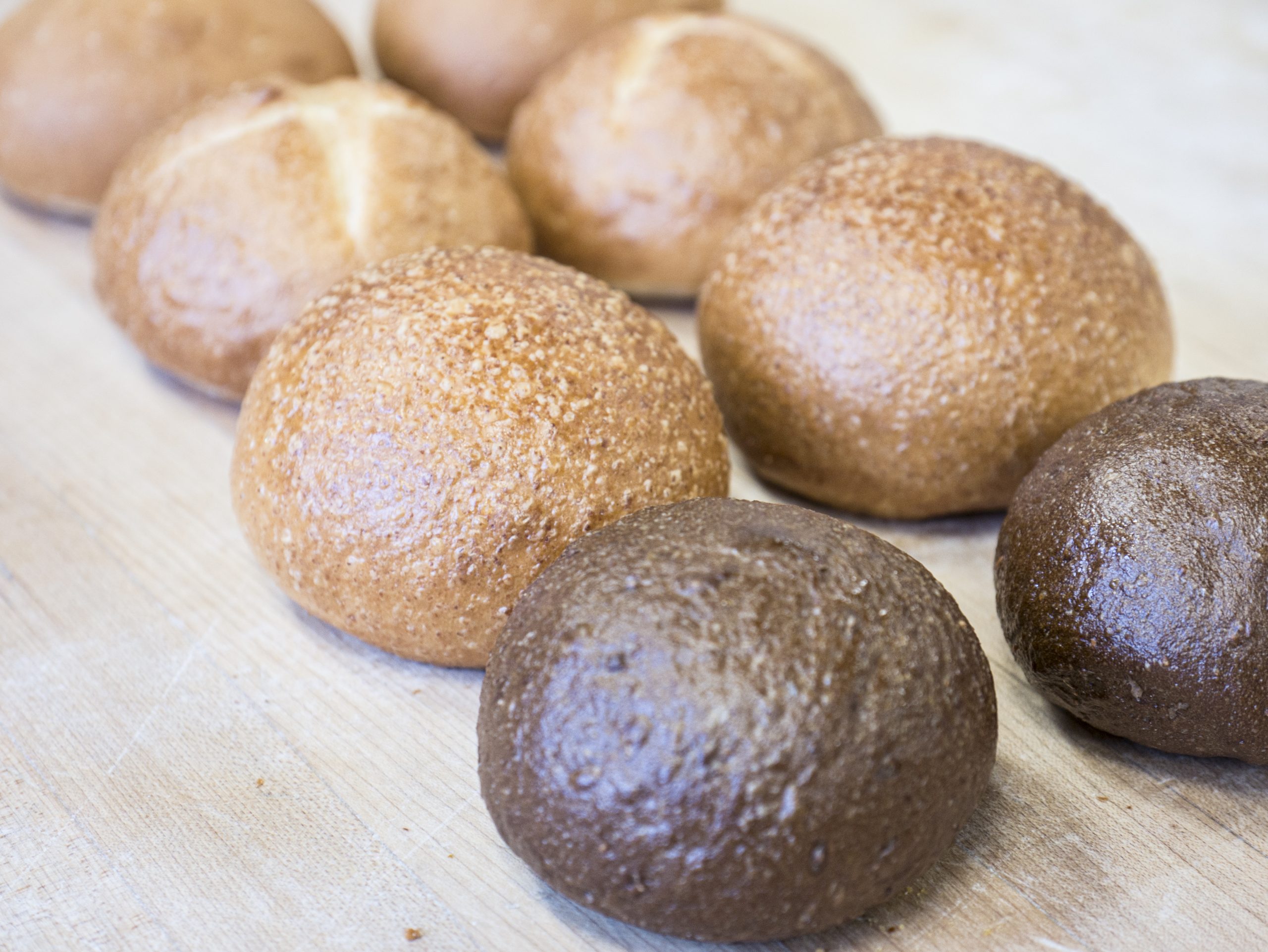 Gluten-Free Bakery
In 2015 Dining Services opened the kitchen of the first-ever gluten-free bakery on a college/university campus! With this kitchen, we are able to supply all residential dining units, cafes, and University Catering, with fresh baked gluten-free products. Learn more about gluten-friendly dining on campus.
Bakery Online Store
Not Just Desserts Bakery has an online store that is open to the public and offers the option to purchase custom birthday cakes (10", half sheet & full sheet), 10" gourmet chocolate chip cookies, as well as gluten-free cakes and baked goods.  We may also do Easter and Thanksgiving sales with pies and other seasonal baked goods. Follow us on Facebook to stay up-to-date.
REGULAR BAKERY ORDER PICK-UPS - All orders can be picked up at the UConn Bakery (located in the UConn Commissary, 30 Gurleyville Rd, Storrs) or at the Union Central Exchange Convenience Store in the Student Union on the Storrs campus. Bakery is open Monday through Fridays from 6am-2:30pm | Convenience Store Hours. Shipping or delivery to rooms/offices on campus is not available. Special holiday sales like, Easter or Thanksgiving, can only be picked up at the Bakery.
2022 Thanksgiving Pie & Baked Goods Sale – NOW CLOSED
SALE IS NOW CLOSED - THANK YOU FOR YOUR ORDERS!! Order pick ups for the Bakery Thanksgiving sale will be on Nov. 23rd at the Bakery from 8:30am-2:30pm at the UConn Bakery (located in the UConn Commissary, 30 Gurleyville Rd, Storrs). Orders cannot be picked up prior to that date. Orders not picked up on the 23rd will be donated to charity. If you have questions about the sale or your order please call the Dining Services main office at 860-486-3128.
Farm Fresh Market
You can also find our bakery items for sale each week at the Farm Fresh Market on campus in the summer. We bring a variety of desserts and breads that you won't normally find for sale in the cafes on campus.
ATTENTION: NUT ALLERGY WARNING
Products made at the UConn Bakery are made in an environment where peanuts and tree nuts, with the exception of coconut, are not used or handled. We cannot guarantee our bakery manufacturers follow the same protocol. This means that cross-contamination or cross-contact of peanuts and tree nuts could take place in the manufacturers' production facilities. If anyone is allergic to any type of nuts it would be advised to not eat any of the products from the UConn Bakery. This includes the Not Just Desserts line.