Fall residential meal plans end with dinner on Sunday, December 18th and winter break meal plans begin Monday, December 19th.
Meal plans are required for those that are assigned to a dorm or suite during winter break. If you are applying for housing during winter break you will need to select a 5- or 7-day meal on the housing form. Students assigned to an on-campus apartment as their winter break housing are not required to have a meal plan but can call Dining Services at 860-486-3128 to voluntarily purchase a plan. Click here to enlarge/download/print flyer.
McMahon Hours of Operation from Dec 19-Jan 14th
Breakfast: 7:00am-9:30
Lunch: 11:00-2:15
Dinner: 4:00-7:15
All Dining Services locations will  closed on December 25th, 2022 and January 1st, 2023. 
QUESTIONS? Call our office at 860-486-3128.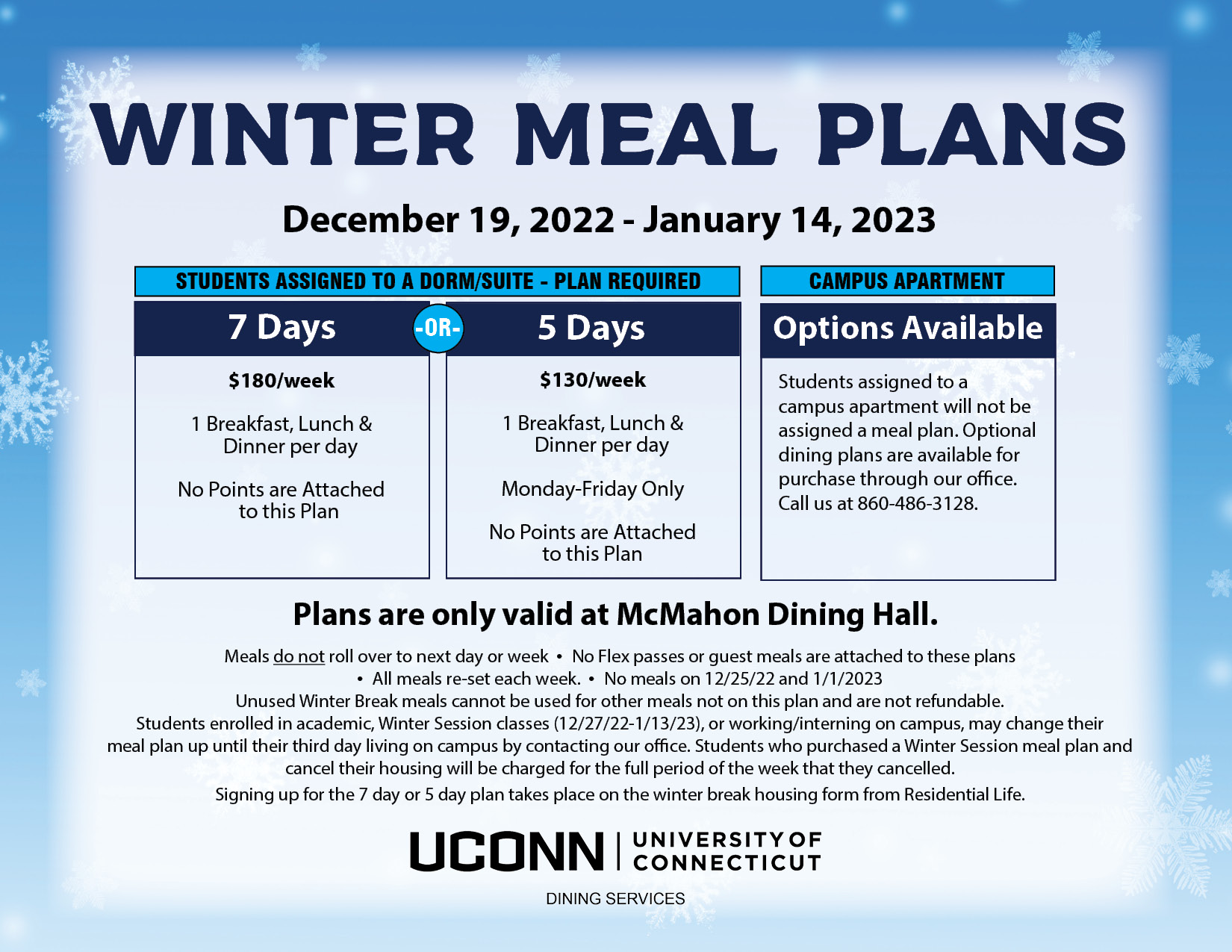 ---