On-Farm Group Tours
Spring Valley Student Farm welcomes UConn classes, student or community clubs, K-12 school groups, daycare facilities, summer camps, and other community members to join us for fun and educational workshops or tours. We will work with instructors or group leaders to customize your SVSF experience. We welcome groups from 5 to 50 participants. For smaller groups, we suggest you visit during our regular weekly volunteer hours-- please see our "Volunteer Opportunities and Tours" page.
Let us know what topics you are interested in and we will provide knowledgeable UConn students to engage with your group. Some of the topics we have covered for past schools and groups include:
Pollinators
Soil Biology
The importance of ecological diversity
Creative uses of invasive plants, and how to remove them
Vegetable plant families
Plant anatomy
Composting
Permaculture food forest gardening
These topics and many more are covered in a fun and interactive way where students have the opportunity to get their hands dirty by participating in actual food growing techniques.
If you would like more information about visiting the farm with your group, please contact Farm Manager Jessica Larkin-Wells at jessica.larkin-wells@uconn.edu.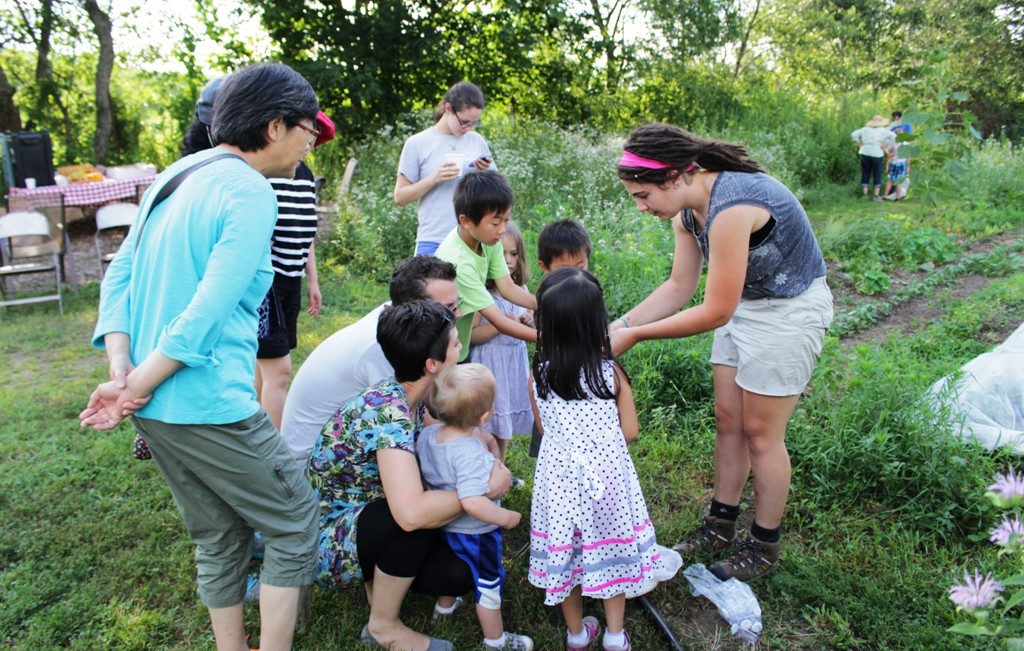 Learn More About Spring Valley
On-Campus presentations and workshops for clubs or classes
SVSF students are available to discuss sustainable food systems with your club or class on-campus. We present to many different classes on a variety of topics that are part of a sustainable food system. Contact Farm Manager Jessica Larkin-Wells at jessica.larkin-wells@uconn.edu if you would like more information about how we can engage your class on-campus.
Annual Events:
Earth Day Spring Fling: The Earth Day Spring Fling is an annual celebration of sustainability co-sponsored by UConn's Office of Sustainability and the Department of Dining Services. https://sustainability.uconn.edu/earth-day-spring-fling/
Bug Week (Every July) – Insect Wonders at the Farm: Bugs are the unsung heroes of our ecosystem. They pollinate our crops and gardens, prey on pest insects, and aerate soils by breaking up decaying material to recycle nutrients. This annual event is a collaboration with the College of Agriculture, Health and Natural Resources UConn Extension Service. Free and open to the public. Learn more at https://bugs.uconn.edu/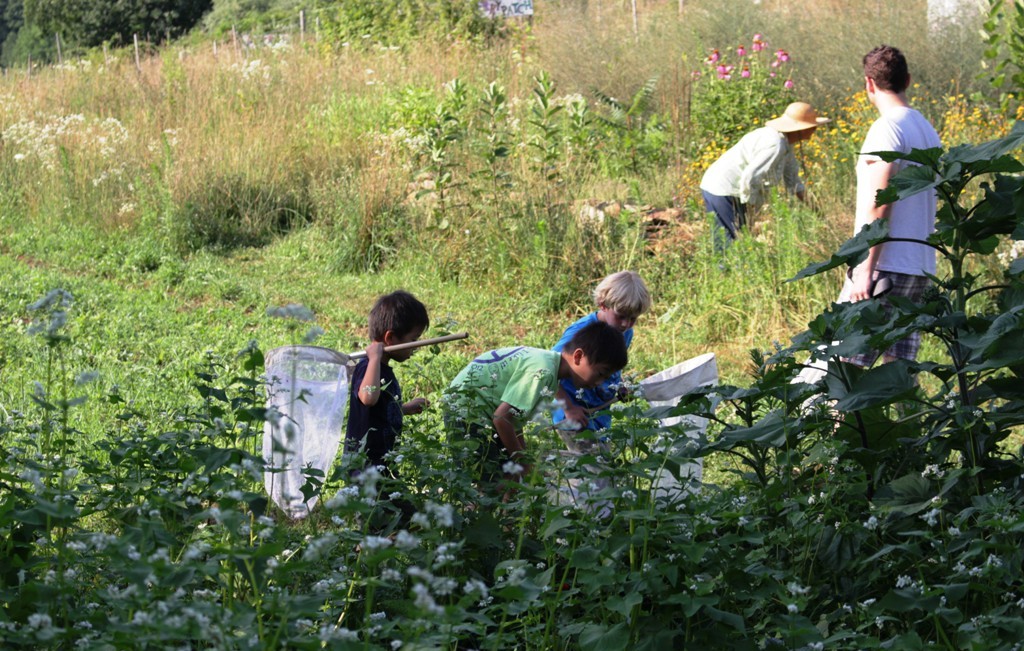 EcoHouse
EcoHouse is an interdisciplinary learning community on campus that provides a culture of sustainability for students who are passionate about environmental issues through diverse service-learning experiences and academic discourse.
We value our membership to EcoHouse and support EcoHouse students by offering on-campus informational talks and on-farm events specifically for EcoHouse members. EcoHouse members are some of our most dedicated volunteers each Farm Friday, and we treasure their commitment to Spring Valley. We couldn't do it without you, EcoHouse!