Located in the Student Rec Center, Mango offers a variety of smoothies, grilled gooeys, salads, wraps and grain bowls! Points are accepted. See the menu below, or click here to get nutrition information.
Mango is currently closed and will reopen February 1, 2021.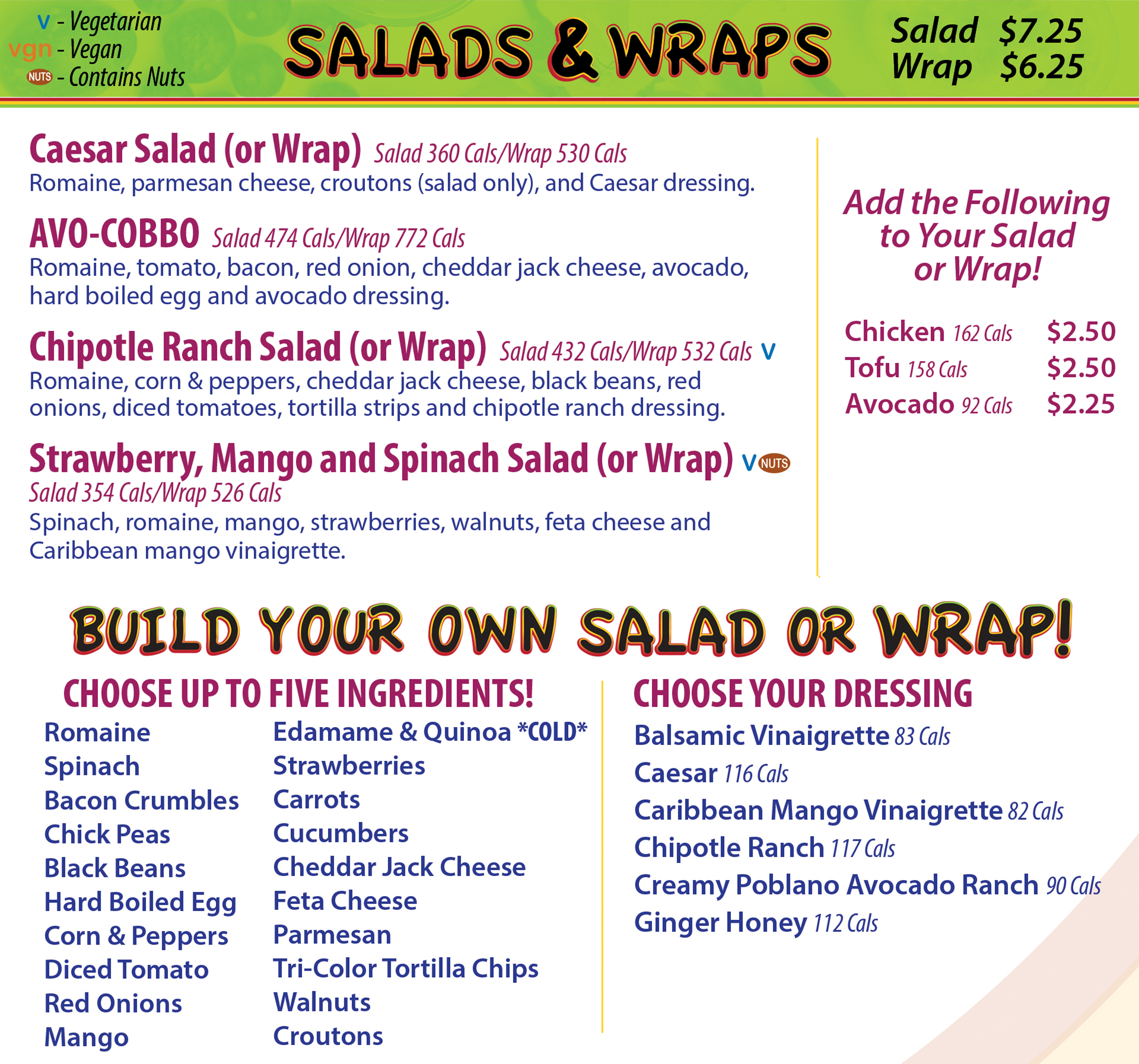 Hours of Operation
Effective Friday, November 13, 2020, Mango will be temporarily closed until further notice. 
Monday – Thursday: 7:30am – 7:30pm
SMOOTHIES ONLY 7:30am - 10:00am
**CLOSED 1PM – 3PM**
Friday: 7:30am – 1:00pm
SMOOTHIES ONLY 7:30am - 10:00am
Saturday: CLOSED
Sunday: 3:30pm – 7:30pm
SMOOTHIES ONLY
Hours are subject to change
Please refer to dining.uconn.edu/hours
Payment Accepted
Cash
Credit Cards (Visa, Mastercard, Discover, American Express)
Husky Bucks
Points