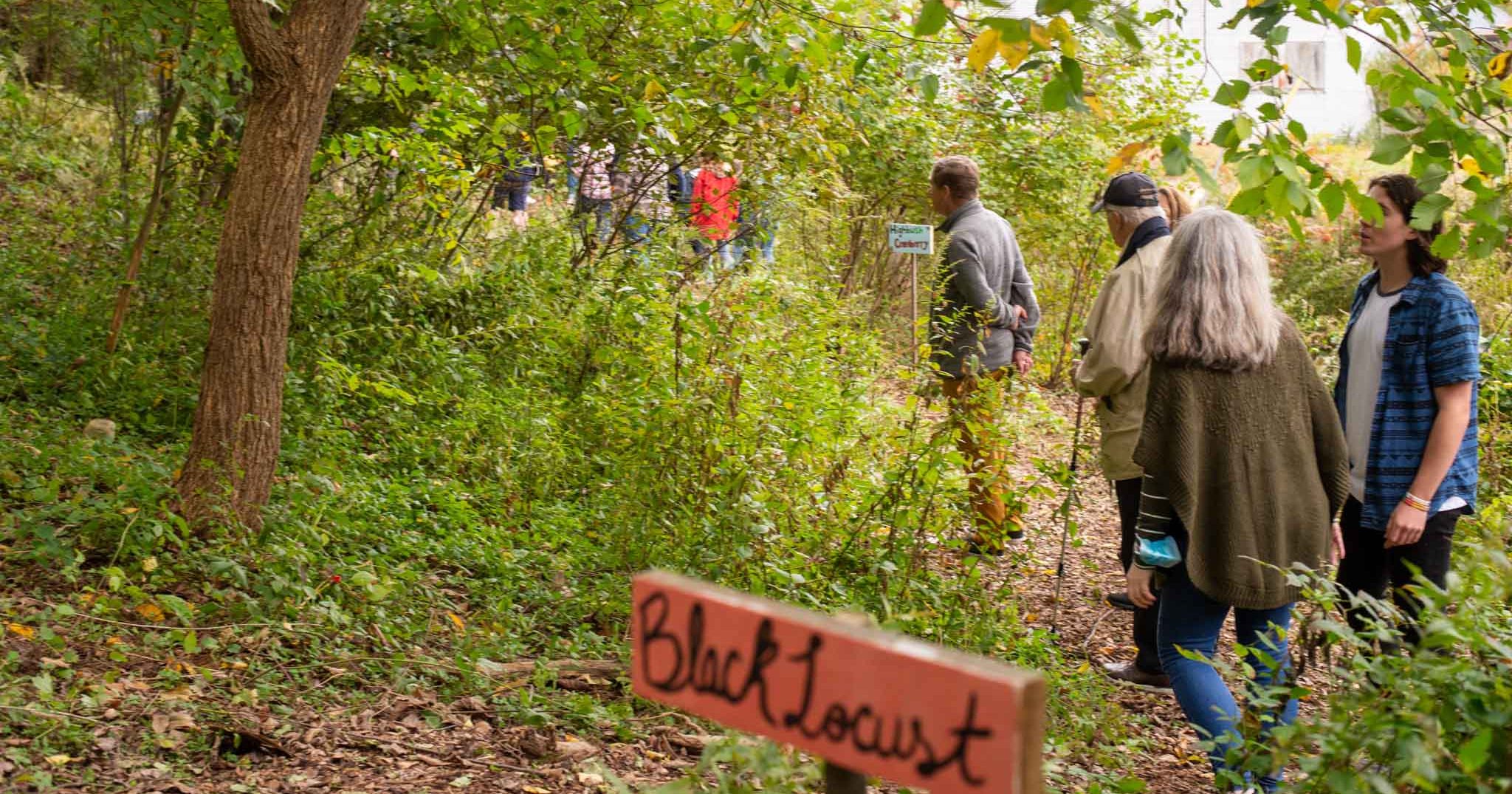 The Edible Forest Garden began in 2012 with student initiative to practice lower-input food cultivation through permaculture gardening. Many indigenous peoples have cultivated food forests for thousands of years. Here at Spring Valley, our EFG is still young. We love working with our perennial plants, shrubs and trees, and are enthralled by watching them grow and begin to bear fruit.
Permaculture Principles: Earth Care, People Care, Fair Share
Permaculture presents a holistic approach to agricultural land use and design that creates sustainable human habitat and provisions while also improving ecological health. Permaculture reaches beyond concepts of sustainability, as it aims to not only provide the basic needs of a system, but to replenish and regenerate life, and to be increasingly productive.
Edible Forest Garden Map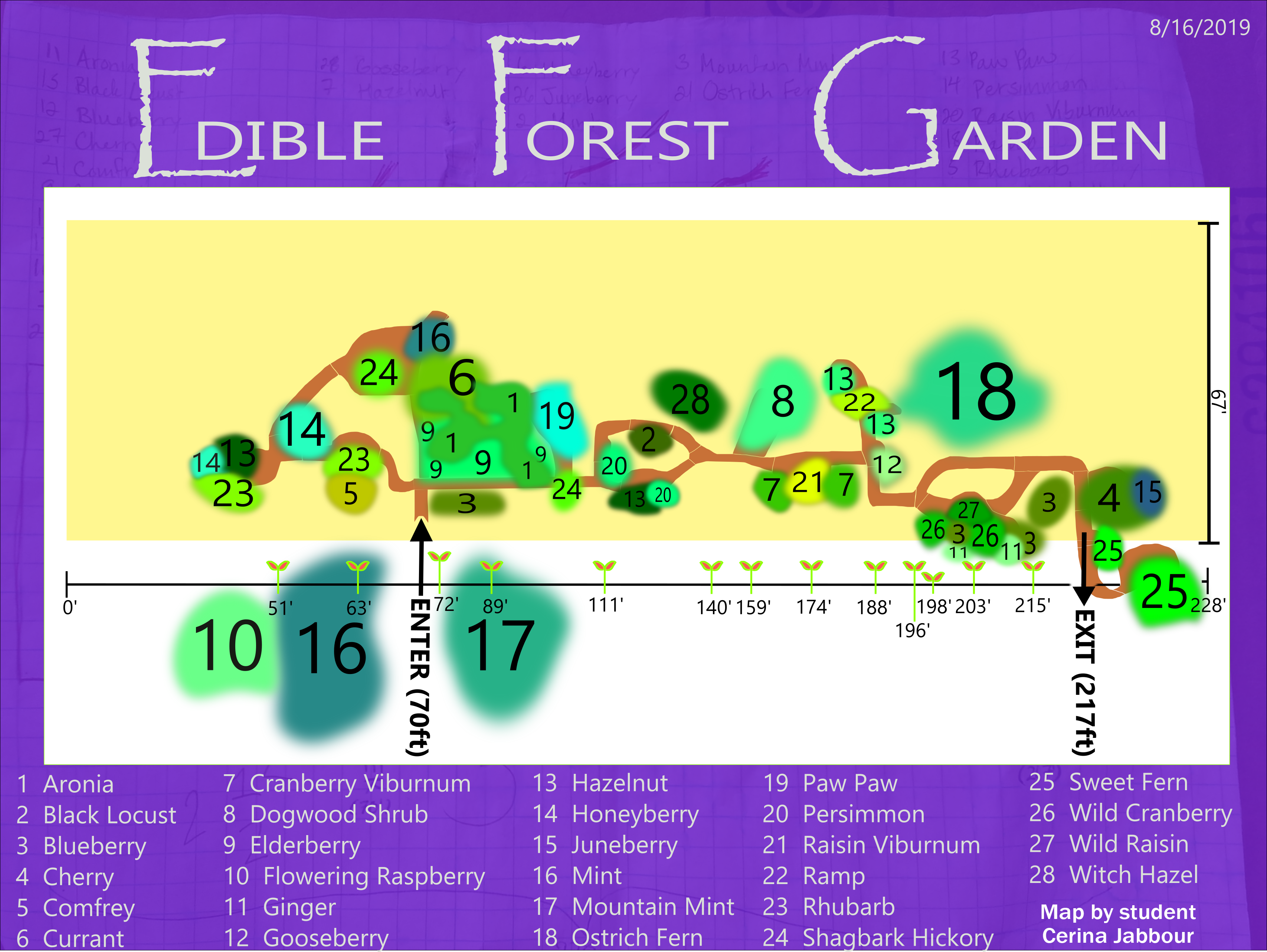 Independent Study in the EFG:
Permaculture Design: Jackie Degregorio studied and worked in our EFG in 2018. Read more about her research here

.

Plant Census: To learn more about the specific plants growing in our edible forest, please refer to this list, complied by Maricris Rivera in 2019: Edible Forest Plant Information 

.pdf

Fungi Cultivation: Nicholas Nado inoculated a bed of winecap mushrooms in the EFG and created informational references to help students ID the mushrooms correctly: Wine Cap ID Guide

.pdf

Read his Internship Report

.pdf