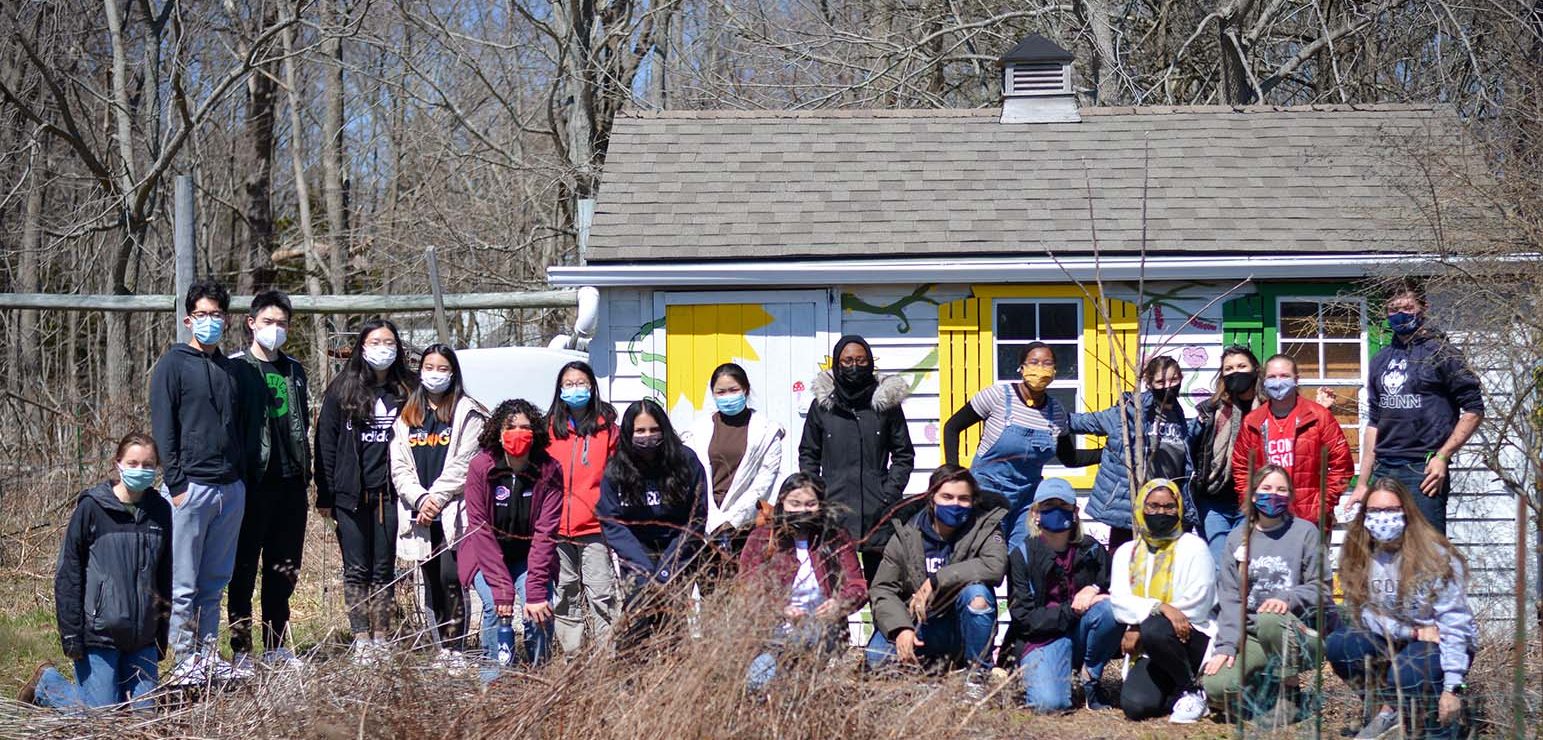 EcoGarden club is a sister organization to Spring Valley Student Farm. EcoGarden is a large plot in the Mansfield Community Gardens, located just off campus on Route 195, north of Mansfield Supply. EcoGarden is a teaching/learning garden that we are thrilled to begin sharing with the UConn Extension Master Gardener program.
At EcoGarden, we grow many perennials, including blackberries, raspberries, grapes, aronia berries, hazelnuts, Asian pears, elderberries, horseradish, and more. We also grow annual vegetables and love community involvement in deciding what we should grow. We use some of our produce for cooking and learning activities in the club, but what we don't use we supply to UConn Dining Services to be used in dining halls.
During the growing season, we host open garden hours on Sunday mornings at 10 am. All are welcome to attend-- no gardening experience or club commitment required!