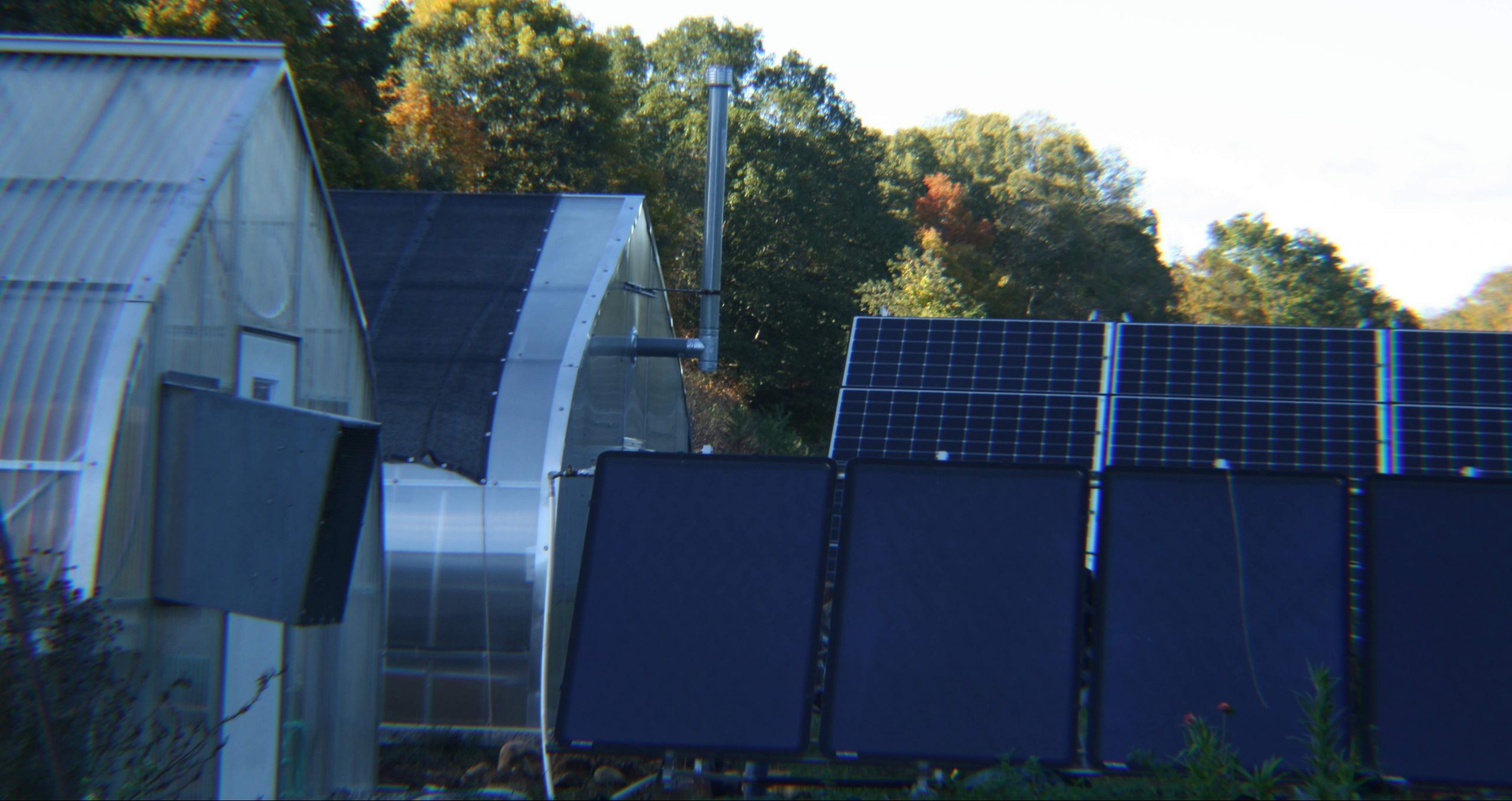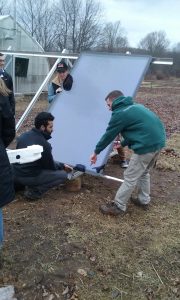 To further our sustainability education goals, we aim to become a net-zero energy farm that serves as a model for small farms across the state. We utilize Solar Thermal energy to heat our seeding greenhouse, and plan to connect our Solar Photovoltaic array to the grid to generate electricity on-farm in the future.
The solar photovoltaic and solar thermal heating projects were first initiated in 2014 as an Electrical Engineering senior design project under Dr. Ali Bazzi. With the leadership of Stephanie Mesick, Dr. Richard Parnas, help from student volunteers, and funding from the Provost Academic Plan Grant awarded in 2017, we have been able to install the panels for both solar thermal and solar photovoltaic systems.
The solar thermal project to heat the seedling production greenhouse is operational and went on-line in spring 2020.
The solar photovoltaic system panel installation was completed in 2019. Conduit has been laid, and the final tie-in to the farm electrical system will be completed at a future date.
All students, faculty, or community members are welcome to help complete the construction and implementation of these projects as well as use the projects for research.