Edible Forest Garden Map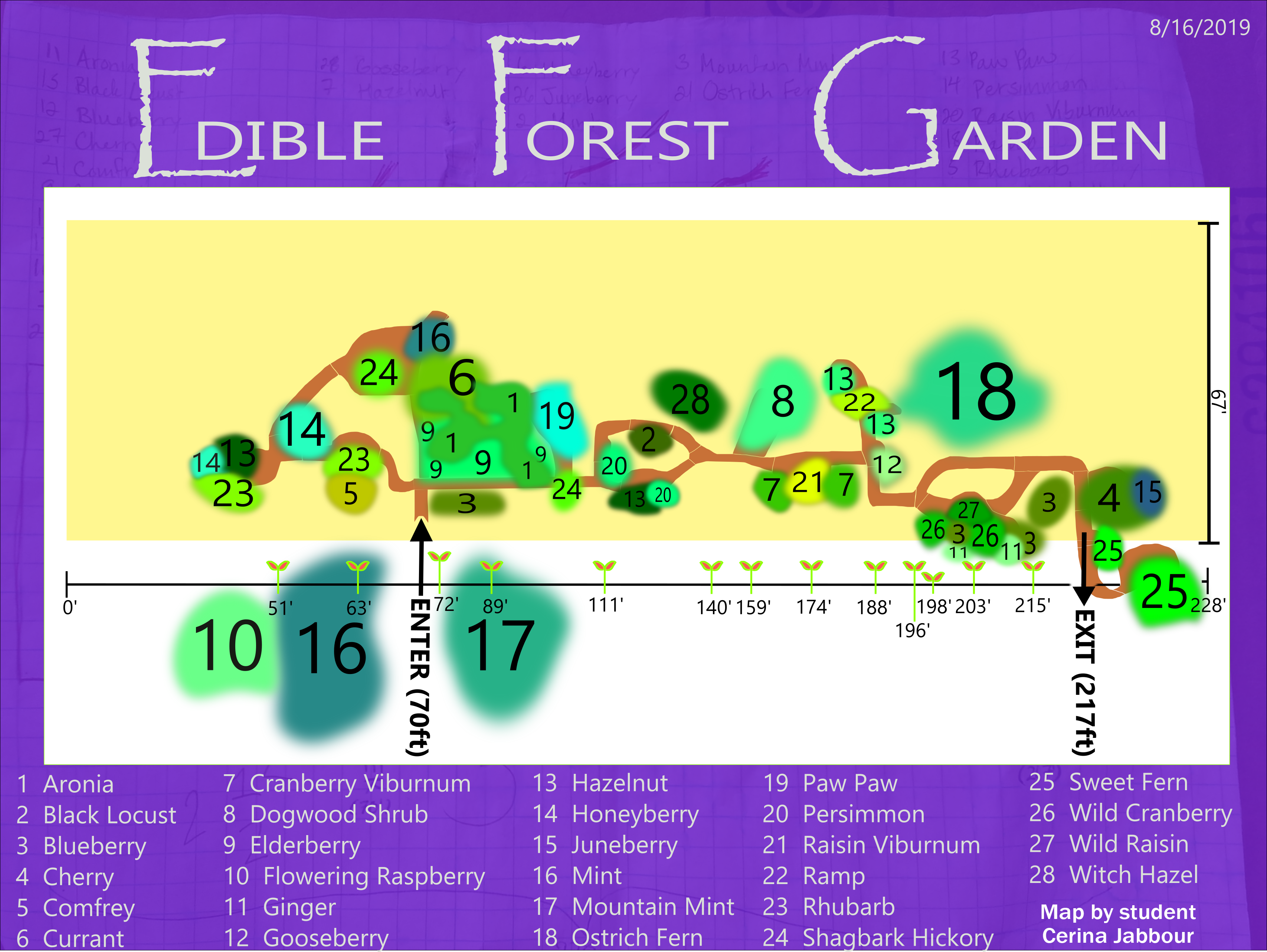 Permaculture Principles
Earth Care, People Care, Fair Share.

Permaculture is a philosophy that outlines a holistic approach to land use and land design in order to create sustainable human habitat and provisions while also maintaining, healing, and improving ecological health. This holistic approach reaches beyond concepts of sustainability, as it aims to not only provide for and maintain the basic needs of a system, but to replenish and regenerate life, to produce energy, and to be increasingly productive. Read more here.
Volunteer
Preserving the Edible Forest Garden October 9th 2021, 10am-2pm
Gather with us to learn about permaculture by caring for our Edible Forest Garden! After engaging with the plants living in the EFG, we will enjoy some jams and preserves made from some native and invasive plants growing here at Spring Valley. All are welcome! Transportation is available through Community Service Days. Sign up for the bus at: https://uconntact.uconn.edu/organization/cocsd. Please remember to dress for the outdoors, including warm and water-durable shoes! Please contact Jessica.larkin-wells@uconn.edu with any questions.